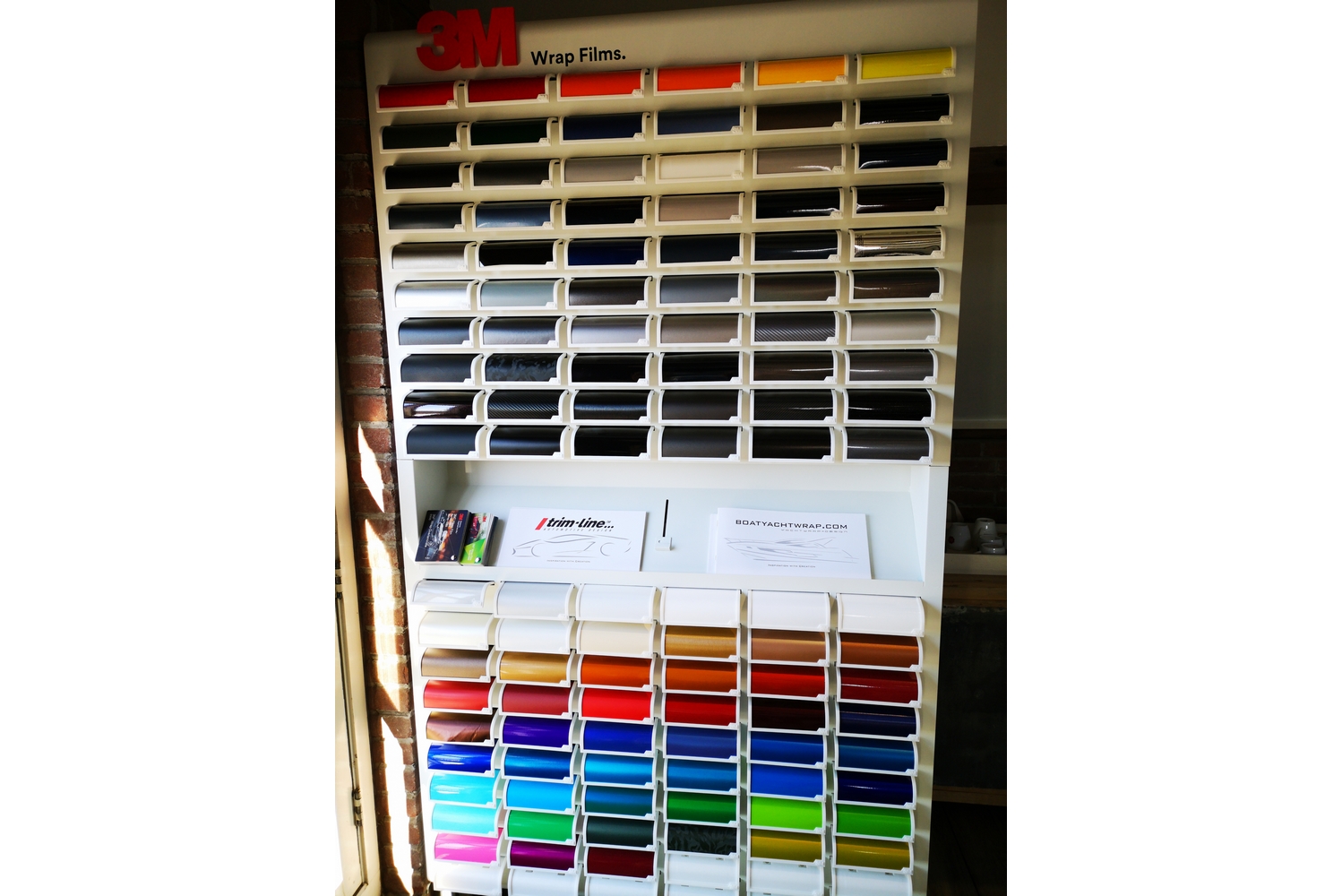 Sinds kort kunt u bij Trim-line ons nieuwe Colourboard van 3M komen bezichtigen!
Dit colourboard laat overzichtelijk allerlei verschillende foliesoorten en -kleuren van 3M zien. Dat maakt het voor u nog eenvoudiger om een passende kleur uit te zoeken voor bijvoorbeeld een CarWrap of een striping!
Voor welke van de vele kleuren van 3M gaat u? Voor de Matte Black Metallic, voor de Satin Smoldering Red of toch voor de Gloss Cosmic Blue?
Wij willen u graag helpen met het uitzoeken van een passende kleur! Voor meer informatie kunt u ons altijd contacteren.